Some experts say there is justification for drug tests without consent but others fear a slippery slope.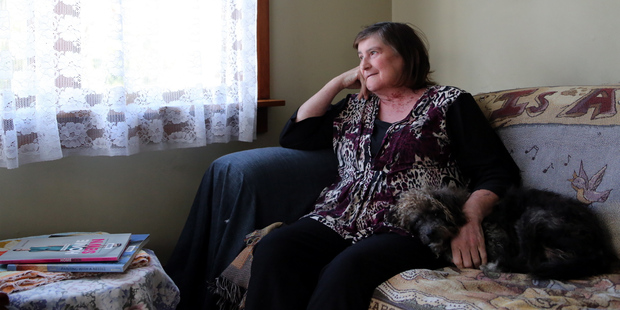 As Jo Griffiths lay in a coma in Wellington Hospital's intensive care unit, her teenage daughter was asked to make a call.
Would she give consent to her unconscious mother participating in two medical studies?
The Wanganui woman, since out of hospital after a severe asthma attack, remains angry that her children were put in the position at such a traumatic time.
In March, Ms Griffiths was at Wanganui Hospital with her 12-year-old daughter Sophie, when a nurse became concerned with her breathing.
"I didn't even recognise that I was that sick at that stage ... it was a pretty traumatic thing for the kids."
As her condition became more serious, with the development of a pneumothorax, Ms Griffiths was admitted to the intensive care unit and then flown to Wellington.
While on life support, Ms Griffiths said her 17-year-old daughter Olivia, who was still by herself at the hospital, was asked by staff for consent to begin two studies. Olivia decided to wait for her 33-year-old sister Gina, a nurse, to arrive.
Gina agreed to one of the trials, which investigated what impact paracetamol had at reducing temperatures.
"I had a temperature, but it wasn't excessive, and they were already giving me morphine for the pain, so it didn't really matter."
Ms Griffiths said either paracetamol or placebo was administered to her regularly, with her temperature recorded at the intervals. But her daughter refused consent for another trial, which she said changed a current protocol by lowering the levels of oxygen in the blood before starting asthma medications.
"Because I'd had an asthma attack, and then I'd had a pneumothorax as a result of that, Gina said no."
After recovering, Ms Griffiths was especially angered to learn Olivia had been approached for consent.
"I just think it's too big a decision, and too important to ask a 17-year-old who has suddenly seen her mother on life support," she said. "It needs to be discussed with family, but with family who are able to make a rational decision, rather than one based on emotion."
Without the consent of the patient or next of kin, she believed no studies should be allowed to go ahead.
A Capital and Coast District Health Board spokesman said although he could not discuss Ms Griffiths' case, all interventional trials in the ICU followed the National Ethics Advisory Committee's ethical guidelines.
The DHB spokesman said the studies in question compared the effectiveness of standard treatments, and did not test experimental drugs. Patients who participated received the same kind of treatment they would have otherwise.
Experts back coma patient trials
Academics have rejected claims that research on unconscious patients unable to give consent is unjust and unethical.
Critics have called for a review of protocols around non-consensual clinical trials after the Herald yesterday revealed thousands of critically ill or unconscious patients had been enrolled in hospital trials to test treatments without their permission.
The fresh concerns centred on a drug company's application for an antibiotics trial at Auckland and Christchurch hospitals, which involved getting permission from relatives of the patient and then "retrospective consent" once they had recovered.
The Code of Health and Disability Consumers' Rights states that when patients are not competent to give consent, they can be treated or enrolled in research if it would be in their best interests and satisfies other conditions.
Auckland Women's Health Council co-ordinator Lynda Williams claimed the trial did not adhere to patient protections and informed consent protocols put in place after the 1988 Cartwright Report.
She believed that nobody should be included in a clinical trial without consent.
Figures released last night by the Ministry of Health showed that of the 501 trials considered by the four health and disability ethics committees last year, three involved non-consensual trials.
But the records did not include trials where consent was given by a caregiver in respect of children, or "observational" studies that did not alter the care or services that patients received.
Associate Professor Tim Dare, until recently chairman of the Health Research Council's ethics committee, said it was incorrect to suggest that research on ICU patients unable to consent could never be justified.
Every international instrument regulating health research recognised that such research might occasionally be justified, he said.
Otago University professor of medical ethics Grant Gillett also disagreed that non-consensual clinical trials were a case of "doctor knows best".
"It's actually opposed to the idea that your own doctor can do what he or she thinks is best for you," he said.
"It's aligned with the idea that your own doctor has to give you the best available, widely accepted treatment, as a default position and with your consent, but if you need that treatment and cannot give consent, then the doctor has a duty to give it to you."
Professor Gillett said the measure had to be predicated on the fact that what was being offered as a trialled treatment had to be at least as good as, and no more risky, than what would be given anyway.
Professor Gareth Jones, of Otago University's bioethics centre, said retrospective consent also set a dangerous precedent.
nzherald.co.nz