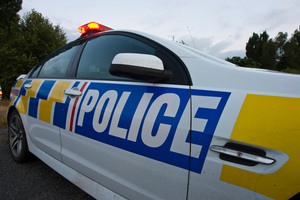 A Wanaka policeman has been assaulted by an alleged drink-driver on State Highway 6 north this afternoon.
The officer requested urgent assistance after reportedly being gouged in the eye and kicked in the head during the incident near the Makarora Country Cafe about 3.10pm .
Two police units from Wanaka, a fire crew from Makarora and an ambulance crew responded.
Senior Sergeant Steve Aitken of Dunedin said the police officer had apprehended the alleged offender in relation to a call about a drunk driver heading towards Wanaka from the Haast area.
The officer, who was working alone at the time, detained the male driver and was taking him to Wanaka for processing when he was allegedly assaulted by the man.
Mr said the alleged offender was still detained by the officer and back-up was not far away.