Here are the top news stories today, upcoming events and the stories that will be talked about tomorrow:
1. Why finding the missing Malaysia jet remains daunting
Although officials sharply narrowed the search zone based on the last satellite signals received from the Boeing 777, it is still estimated at 1.6 million square kilometres.
Read more: Pilot in wrong state of mind to fly - friend

2. Tears over principal's shock resignation
There were tears at Dunedin's St Hilda's Collegiate School yesterday as principal Melissa Bell unexpectedly announced she would resign at the end of this year. The 41-year-old was diagnosed with an aggressive form of breast cancer last March.
3. Homeless man fatally assaulted
The death of a homeless man who was found behind a disused grocery store in Auckland on Monday is now the subject of a homicide investigation.
4. Bleach attack victim fired after going public
The man subjected to a roadside bleach attack has been fired from his job at Northland Regional Council after going public about a bungled ACC report.
5. Aircraft fly through black spots
Thousands of flights each year in and out of New Zealand fly through radar black spots relying only on scheduled long-range radio calls to track their position.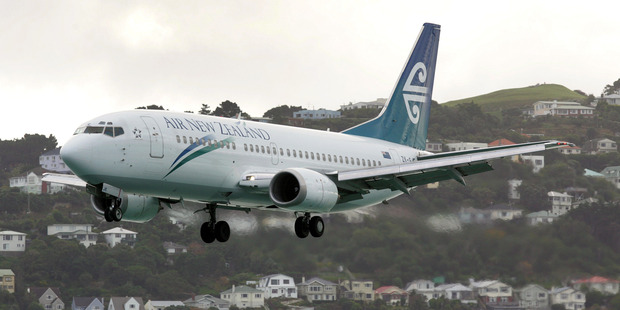 Photo / Richard Robinson

6. North Korea fires missiles as its rivals meet
North Korea test-fired two medium-range ballistic missiles, South Korea and the US said, a defiant challenge to a rare three-way summit of its rivals Seoul, Tokyo and Washington that focused on the North's security threat.
7. Zoo kills four lions for new one
A Copenhagen zoo that prompted international outrage by putting down a healthy giraffe and dissecting it in public has killed two lions and their two cubs to make way for a new male, it says.

Photo / AP

7. Pistorius 'likely' to take stand at murder trial
Legal experts describe his testimony as critical to give the judge a chance to assess his credibility firsthand.
9. Hosking factor seems to be sharp at seven
TVNZ's daily current affairs show Seven Sharp is basking in the glow of a recent ratings success which can be attributed to a number of factors, not least "the Hosking effect".
10. Lorde's boyfriend reveals downsides of fame
Grammy award-winner Lorde, 17, is planning an emotional reunion next month with her boyfriend at the California music festival Coachella after their longest separation yet, but the young photographer has spoken out about the downsides of his girlfriend's fame.

Photo / Norrie Montgomery
Read more: Mike Chunn: NZ the new Liverpool of pop music
- nzherald.co.nz, APNZ, AP