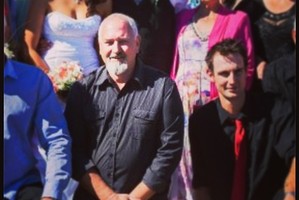 Maritime experts are scouring the launch belonging to missing Marlborough boatie Kerry Blair for any clues on how he disappeared.
The nine-metre launch Erie was towed to New Plymouth after being found 200km off the New Zealand coast on Friday.
Today it's been taken out of the water at Port Taranaki and is undergoing forensic and mechanical examinations to try and work out what happened to the 55-year-old, last seen 11 days ago when he launched his boat in the Marlborough Sounds.
"Police are working with maritime experts to provide information on the condition of the boat," a police statement said today.
The work is expected to take a couple of days.
The commercial fisherman gave no indication of where he was going when he left on the afternoon of March 8.
Police said there was no immediate indication of what happened to him.
Mr Blair's brother Peter said yesterday while some members of the family were clinging to hope that he would still be found alive, he said he had personally "sort of accepted Kerry has gone".
"There was a glimmer of hope that he might have been alive, but not to have been aboard was pretty destroying," he told APNZ.
The news came as a thunderbolt.
"I was pretty upset. It's my brother," Peter Blair said.
Mr Blair said the family hoped a forensic examination of the boat would answer all of the questions that they had into the unexplained disappearance.
- APNZ