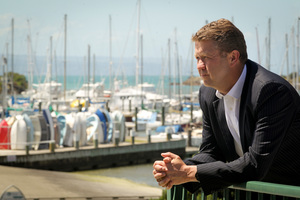 Labour leader David Cunliffe is under further scrutiny for failing to disclose a savings investment trust until soon after former Labour leader David Shearer was caught out not declaring a US bank account in the MPs' register of financial intests.
Mr Cunliffe invested in the ICSL Trust in March 2012 and it should have been in his return filed by February 2013.
However, he did not declare it until July 2013. That was soon after Mr Shearer was required to also lodge a late entry for his bank account with the Chase Bank.
The ICSL Trust is a savings investment trust set up by ASB Bank for which Investment Custodial Services Limited (ICSL) is the custodian.
The trust invests savings of about 20,000 investors.
A spokesman for Mr Cunliffe said he had not forgotten about it but the initial legal advice was that it did not need to be declared.
Mr Cunliffe sought advice from the Registrar of Pecuniary Interest, who advised that if there was any doubt it should be declared.
The register requires MPs to disclose all trust in which they have a beneficial interest or for which they act as a trustee.
Mr Cunliffe's initial legal advice is understood to have come from Greg Presland, who also acted as the trustee of Mr Cunliffe's Labour leadership campaign trust last year.
Mr Cunliffe referred to the trust earlier this week while he was answering questions about his use of trust for campaign funding.
He said the only other trust he had a beneficial interest in was the Bozzie Trust which owns his family home. The home was owned by a trust because his wife was a lawyer and the trust was for liability reasons.
Read more: Bryce Edward's round-up of the harsh scrutiny Cunliffe and the Labour party