New Zealander of the Year finalist under investigation over Kohanga Reo funds.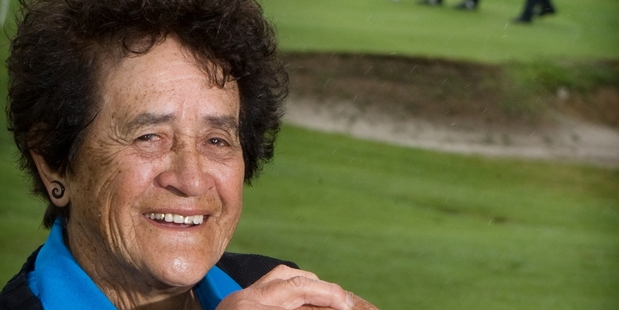 Maori language stalwart Dame Iritana Tawhiwhirangi has been named as one of three finalists for the Kiwibank New Zealander of the Year awards, despite facing questions over spending of taxpayer money.
The nomination comes as education officials prepare to report to Minister of Education Hekia Parata on spending by Dame Iritana and daughter Lynda Tawhiwhirangi of Te Kohanga Reo National Trust funds.
Maori Television's Native Affairs claimed in October Dame Iritana had signed off spending by her daughter on a wedding dress, a Trelise Cooper dress and a cash withdrawal. Dame Iritana and her daughter also faced questions over spending at Porirua Mall near their homes on weekends at Noel Leeming, Bunnings and The Warehouse.
The network of kohanga reo receives about $79 million in government funding.
The awards body and its major sponsor Kiwibank were aware of the inquiry but said Dame Iritana's position as a finalist recognised her lifetime's work.
Awards' manager Glyn Taylor would not name the judges when asked.
The chief judge listed on the awards' website, veteran journalist Cameron Bennett, said: "There was a large panel of us who considered the nominees. She's a very distinguished New Zealander and had made an enormous contribution.
"We'll be crossing that bridge when we come to it regarding the audit and the findings."
Kiwibank spokesman Bruce Thompson also said Dame Iritana's contribution across her life was being considered. "We are aware of the situation and have been briefed on it. Kiwibank is comfortable with the way this is being managed and comfortable with the nomination."
Dame Iritana is a lifetime member of the trust, and a director of subsidiary Te Pataka Ohanga, which issued the credit cards. She did not return messages last night.
The awards are held on February 26 - weeks after the report is expected to be released by Ms Parata.
The two other finalists for the New Zealander of the Year award are Northland health campaigner and GP Dr Lance Sullivan, and Catriona Williams, leader and fundraiser for The Catwalk Spinal Cord Injury Trust.