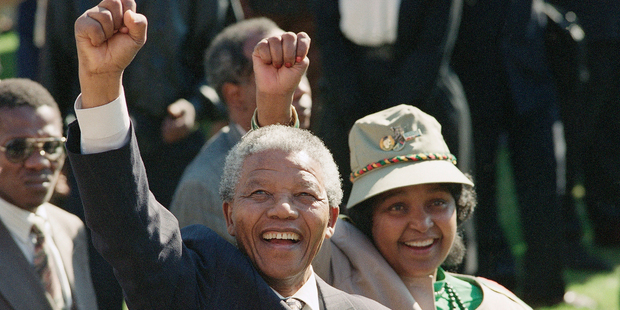 Newly-elected African National Congress President Nelson Mandela and his wife, Winnie, greet the crowd after arriving at a rally. Photo / AP
Nelson Mandela died today, age 95. South African President Jacob Zuma remembered the anti-apartheid leader him as "our nation's greatest son", while US President Barack Obama said "the world has lost one of its greatest".
We look back at Mandela's appearances in the New Zealand Herald through the years.
- nzherald.co.nz