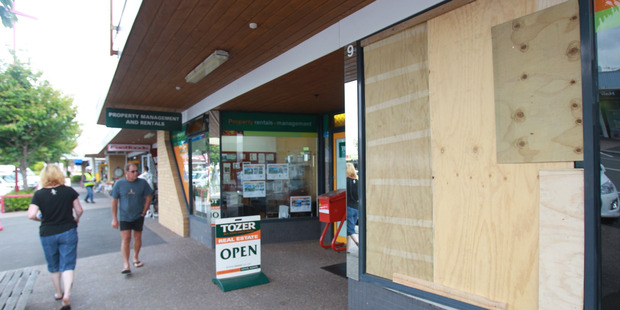 The staff at Tozer Real Estate were getting ready to head home for the day when a car crashed through their front window.
Owner Paul Tozer said an elderly man they knew slipped his foot off the brake and onto the accelerator when the car he was driving crashed through the large display window yesterday about 5pm.
Mr Tozer said the case of older people accidently driving into shop fronts was "definitely not an uncommon occurrence".
"The main thing is no one was hurt," Mr Tozer said.
"It could have been worse. Someone could have been walking along the footpath at the time. There's always worse."
For more articles from this region, go to Bay of Plenty Times