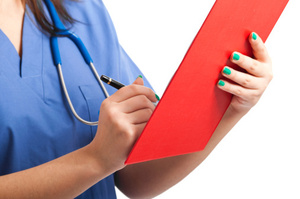 Two health workers have been disciplined for professional misconduct, including a nurse who failed to tell a doctor about a patient who had a "funny feeling" in her chest.
The New Zealand Health Practitioners Disciplinary Tribunal found Nelson rheumatology nurse Nano Christina Tunnicliff failed to document appropriate clinical consultation records of 87 patients over a two-year period. In April last year she also failed to tell a doctor a patient had a "funny feeling" in her chest and pain in her hand.
The investigating committee said Ms Tunnicliff's misconduct was "very serious" and caused "significant risk to the public".
Ms Tunnicliff, who worked for the Nelson Marlborough District Health Board, was suspended from nursing for nine months and must work supervised for three years after resuming practice.
In a separate case, the tribunal also found Warkworth midwife Kassee Flavell-Neville guilty of professional misconduct by failing to complete a recertification programme and practising without an annual practising certificate between April 1, 2012 and July 27, 2012.
The tribunal ordered Ms Flavell-Neville to practise under supervision for 18 months and take on only four cases per month for 12 months. She will be reviewed after 12 months.
- APNZ