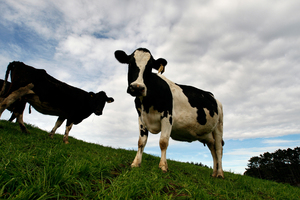 Former pupils of Wesley College have struck out at plans to develop its farmland into intensive housing, but the school says without the development it may not have a future at all.
About 4500 houses are proposed for the school's 277.7 ha dairy farm at Paerata, north of Pukekohe, as part of the Auckland Housing Accord, a joint Government and Auckland Council project announced last month.
Wesley College Trust Board general secretary Chris Johnston said the development could generate hundreds of millions for the integrated Christian secondary school for Maori and Pacific Island students.
However, a group of ex-students says the development will not only erode the school's identity but was initiated without consulting the school community.
Old boy Pete Malcouronne is leading the group of more than 250. His Facebook page, SOS Wesley, has 264 members since it started 10 days ago and is a forum for airing concerns and organising group action.
The group proposes to protect "our sacred school on Puhitahi Hill", which is known for its high-profile alumni including Jonah Lomu, Temuera Morrison and Weta Workshop co-founder Sir Richard Taylor.
Mr Malcouronne represented the group at the Wesley College Old Students Association AGM on Sunday and spoke of their concerns at the extent of the plans and the lack of consultation with past students.
Mr Johnston said the group was in the minority compared with the extensive support for the project and securing the school's financial future would protect its special character.
He said fees had risen to $16,500 a year, a figure that was subsidised by the school down to $7500.
"The cost of running a boarding school is huge ... we are protecting the school forever by having these funds so that in 50 years the school still exists ... we won't be able to afford the rising costs otherwise."
Mr Johnston said the project was still in its early development stages and the board had not ruled out the possibility of relocating the school to another rural area.
Mr Malcouronne said financial gains could be achieved by developing just part of the school's farm.
"We could ... make pots and pots of money, far more than what's needed. Building a city around it makes it no longer Wesley College."