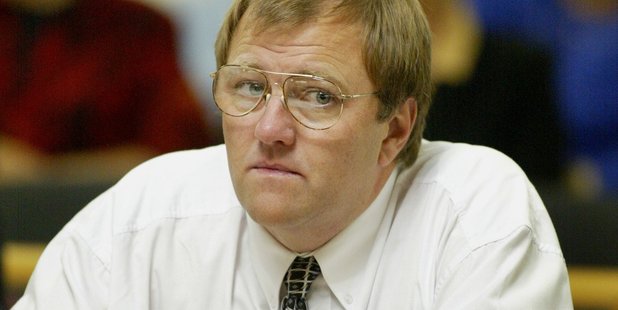 A detective has been to Mark Lundy's sister's house to assess its suitability as a bail address, while Lundy's lawyers prepare their bid to get him out of prison.
The High Court at Wellington confirmed this morning that Lundy's lawyers had filed a bail application and a hearing was scheduled for Friday afternoon.
Lundy will not be appearing.
Dave Jones, Mark Lundy's brother-in-law, was unaware that a bail hearing time had been set.
He and his wife Caryl have offered their Taupo home as a bail address, and a local detective had inspected the property earlier this week.
"He was just double-checking things, having a look around and asking whether we would be okay if a curfew was set,'' said Mr Jones.
"If [the bail hearing] goes Mark's way, great. If not, we'll just get on with it. We got the decision we wanted when the Privy Council said the convictions were unsafe.''
If Lundy was released on bail, Mr Jones said that would allow him greater access to his legal team to prepare for the potential second trial.
A Crown Law spokeswoman would not say whether bail would be opposed by the Crown. She said it would be inappropriate to debate the issue through the media.
In 2002 Lundy was convicted of murdering his wife Christine and 7-year-old daughter Amber and sentenced to a jail term of at least 20 years.
His case was taken to the Privy Council, and a three-day appeal hearing was held in June.
In its decision - released on Monday night - the Privy Council unanimously decided that Lundy's appeal should be allowed; that the convictions should be quashed; that Lundy should stand trial again on the charges of murder as soon as possible; and until then, and subject to any High Court decision on bail, Lundy should remain in custody.
Christine Lundy's brother, Glenn Weggery, who found the bodies of his sister and niece after the murders in August 2000, last night expressed on Facebook how he felt about the Privy Council's decision: "Bloody stupid Privy Council. Yet again the victims are let down by the 'justice' system!!''
- APNZ