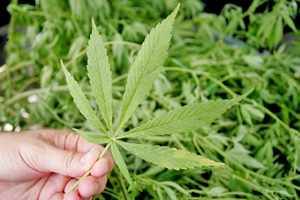 A Wanganui restaurant owner has admitted growing cannabis above his business for supply.
Raymond Ng, 54, owner of the Beijing Licenced Chinese Restaurant & Express in central Wanganui, today pleaded guilty in the Wanganui District Court to possessing cannabis, cultivating cannabis for supply and possessing a firearm without a licence.
On the morning of September 6, Ng's home and the restaurant were searched by police, who found a "large, sophisticated'' growing operation in the attic of the building.
Police found more than 200 cannabis plants in varying stages of growth in two growing rooms and a drying room, accessed via a ladder in the men's toilet.
Ng was remanded on bail to reappear for sentencing on December 23.
For more articles from this region, go to Wanganui Chronicle