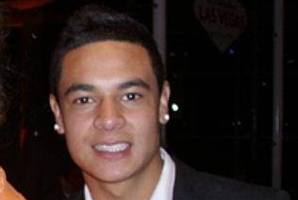 A popular young Aucklander has died in a house fire at his Australian home, leaving his close-knit family devastated.
Seventeen-year-old Ridge Hilton died in his bedroom as the blaze ripped through his home, where he lived with his family in Shepparton, north of Melbourne.
The fire broke out about 4am (Aust time) on Friday, news.com.au reported.
The teenager had been staying at the property by himself, while the rest of his family were on holiday.
His father, Alistair said his son had wanted to stay and spend some time with his friends.
Neighbours had reported a party at the house overnight, but it had finished by the time the fire broke out.
Ridge, his parents, and his four brothers and two sisters had moved to Victoria about a year ago, where the young man quickly made friends, Mr Hilton said.
"He was pretty popular.''
He was also a talented musician and had written some songs, including a rap song, "Shepparton Rapp (LSC Anthem)'', which his friends played as his body was removed from the property.
Ridge was also known for his skills as a sportsman, playing rugby league for the Pakuranga Jaguars as well as softball.
His body will be brought back to New Zealand, first to his mother's family home in Blenheim before his tangi in Northland.
- APNZ