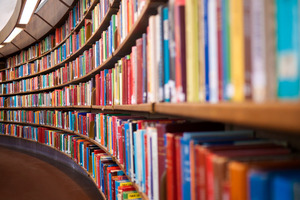 Drugs. Drunks. Indecent exposure. Abuse. It must be the library.
You know you live in a comparatively boring city when the San Francisco library system (there are 28 branches) have all of the above problems.
Over the years, things have got so bad (San Francisco has a lot of homeless people) that the library has paid the Police Department for officers to act as security guards.
In the four years between 2008-2012, there have been 110 assaults at the libraries, 255 cases of theft and 154 cases of drug use.
The libraries also seem to be a magnet for some folk with mental health issues.
The main branch alone logs more than five million visitors annually and in the past month, data shows 47 separate incidents - including the drunk who refused to leave and three people caught sleeping.
Only 47 incidents from 420,000- odd visitors in a month is a pretty good rate - but all these incidents take time and cause stress for library workers who point out they are not social workers.
Now library staff are concerned that the police officers are being replaced by too many part-time security guards who are low paid and averse to getting mixed up with the troublemakers. Library bosses say the use of part-timers and temps allows them to spread the security forces over the 28 branches.
The library, oddly, is a docking point for patrons who want to access a variety of social services - and a few years ago they stationed a fulltime social worker in a deal with the Department of Public Health.
Now, then, where's that book I wanted? Oh, yes, there it is - How To Visit The Library & Survive ...