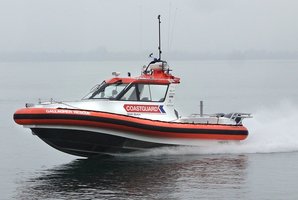 A man with suspected internal bleeding is being transported from a commercial fishing boat off Greymouth for emergency medical treatment.
Coastguard West Coast was alerted at 1pm to the emergency aboard the 64-metre fishing boat Sand Discovery.
The vessel is 32 nautical miles off the Greymouth coast, and is too big to get over the Greymouth harbour sandbar, said police sergeant-in-charge Sean Judd.
Doctors assessed the man via telephone and believe he is suffering from internal bleeding, Mr Judd said.
A boat-to-boat transfer is currently underway to bring the man to shore for treatment.
- APNZ