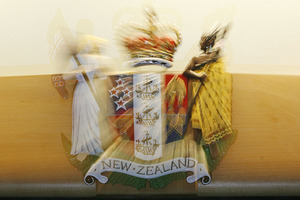 A woman treated by a Gisborne osteopath on trial on more than 20 counts of sexual violation and indecent assault, has told a jury she felt she had paid to be "violated" during one of her treatment sessions.
Richard James Davis of Gisborne is on trial in the High Court at Wellington on 11 counts of unlawful sexual connection and 13 counts of indecent assault
The charges were brought after 10 of his female patients alleged Davis touched them inappropriately and in a sexual manner during treatment.
The sexual violations charges relate to allegations by some of the women that Davis performed invasive acts on them during treatment. The indecent assault charges relate to allegations of inappropriate touching of the women's breasts and genitalia.
A woman, whose details are suppressed to protect her identity, told the court today that both she and her husband had been clients of Davis.
Her complaints regarding Davis' actions during three appointments she made alone after her husband had died.
She told the court she sought treatment after injuring the bones of her head and neck.
The woman, who had previous experience with osteopathic treatment, was told by Davis' wife - who is his secretary - that Davis performed "cranio-sacral therapy" for such injuries.
She demonstrated to the court that cranio-sacral therapy was focused around a person's head and tailbone.
The woman told the court that during her third appointment with Davis, she became sure she was being sexually abused.
"He said 'I thought you would like that, you were okay with the rest of it'," she told the court.
"That's when I realised he was just sexually abusing me".
The woman said while she had been suspicious of Davis' techniques after the two prior appointments.
"I was wondering if I was paying to be violated, I was suspective."
She acknowledged during cross-examination that it was possible she had confused some of the things that happened in one session with events of another session.
Prosecutor Steve Manning earlier told the court all the women trusted the osteopath because of his position as a health professional.
Mr Manning urged the jury to consider whether Davis' treatment was clinically appropriate.
Davis' lawyer Tony Snell told the jury Davis believed he had obtained the consent of the complainants for his treatment techniques.
Those techniques had been clinically proven, which would become clear to the jury as the trial progressed, he said.
Mr Snell also said Davis' treatment of the women had been in no way for his own sexual gratification - a point alleged by Mr Manning in the Crown's opening.
The trial before Justice David Collins continues.
- APNZ