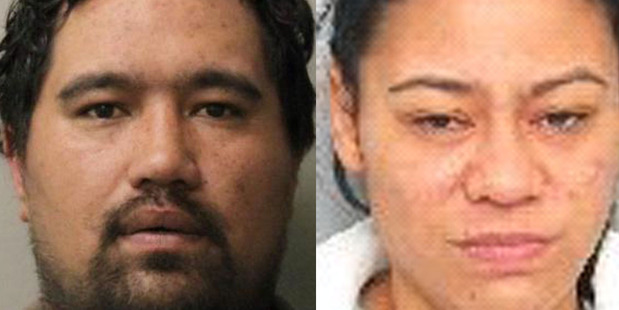 Police searching for alleged kidnapper Phillip Layton Edwards believe he is in the company of 25-year-old Maryanne Nahi, and are appealing for information on her whereabouts.
The 33-year-old convicted killer is still on the run after allegedly kidnapping 2-year-old Gabriel Donnelly from toddler's house last Sunday.
Ms Nahi was understood to have connections in Auckland, Kaipara and Wellsford and police were appealing for any information on her location.
There was a warrant for her arrest issued by the Hastings District Court on June 19 for failing to answer District Court bail, police said.
She could be charged with accessory after the fact if she was helping Edwards avoid arrest, Detective Inspector Scott Beard said.
"Our advice to both Maryanne and Phillip is to contact police and arrange to meet with us so that we can talk about events of the past week.''
Edwards was released from prison last year after serving a nine-year term for the manslaughter of fashion designer and former television host David McNee in 2003.
Police found 2-year-old Gabriel Donnelly shirtless and abandoned in a shed at the back of an Auckland property about 7.30pm on Sunday.
He had been allegedly kidnapped by Edwards about 12.45pm that day.
Detective Inspector Scott Beard told Radio New Zealand the child "was found cold, but unhurt''.
Gabriel's mother Freda Witehira alleges she was assaulted by Edwards on Sunday, and left the Coates Cres, Panmure, house to call police. When she was gone Edwards allegedly left with the boy. Edwards had been on the run ever since.
On Tuesday Edwards took to Facebook to defend himself claiming Ms Witehira's actions led him to take her son.
Last year, Edwards was released from jail amid warnings by the Parole Board that he was prone to violence and suffered serious mental health issues.
When releasing Edwards, the Parole Board said: "The psychologist assessed him as posing a high risk of violent reoffending.''
If anyone had seen Edwards or Ms Nahi or knows where they are they should call the investigation team on 0800 332 334 or 111 immediately.
- APNZ