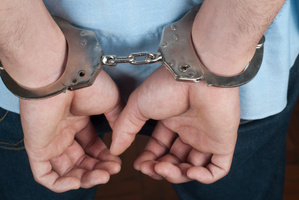 A man who caused an accident while driving drunk told a judge he was looking forward to going to prison.
Jackson Tutaki, 46, represented himself in Wanganui District Court on Tuesday where he admitted a charge of driving with excess blood alcohol causing injury.
Judge David Cameron advised Tutaki he had a right to receive legal advice before pleading but he declined.
Judge Cameron also said if the charge was found to carry a sentence of imprisonment, Tutaki should at least consult a duty solicitor.
Tutaki again declined.
"I'm looking forward to imprisonment, judge," he said without elaborating.
Police prosecutor Sergeant Rachel Willemsen said Tutaki was "in jeopardy" due to the charge and his criminal history, which meant the charge was laid in its aggravated form.
Judge Cameron told Tutaki he didn't want to pre-judge the case but said from what he had been told prison was a possibility.
"As I say, I'm not entirely sure but the sentence may be electronically-monitored bail short of imprisonment, but there is some risk and you do have a right to legal advice.
"I just want to get it over and done with," Tutaki said.
Judge Cameron ordered a pre-sentence report and remanded Tutaki on bail for sentencing on October 9.
For more articles from this region, go to Wanganui Chronicle