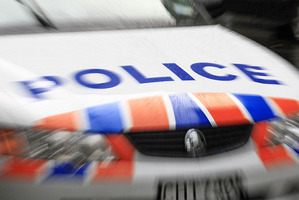 A 12-year-old girl clutching a baseball bat confronted a man as he brutally assaulted the girl's mother, telling him to stop.
Stephen James Reid, 43, of Darfield, has admitted charges of assault with intent to injure and unlawful possession of a shotgun in relation to the prolonged attack on the Runanga woman.
Reid was also charged with possessing an eel spear as an offensive weapon, assault with a blunt instrument, possessing cannabis, and possessing a ball-peen hammer as a weapon, but those charges were withdrawn in the Greymouth District Court last week.
Police prosecutor Steven Greer said Reid and the woman had been in a relationship for almost two years.
When he visited her last Christmas Eve they argued, Reid kicking the woman's truck before verbally and physically abusing her. He punched her twice, placed her in a headlock so tight that her breath was cut and punched her again, splitting a lip.
When the woman's 12-year-old daughter came out with a baseball bat and told him to stop, Reid took the bat off her and taunted the mother with it before resuming the attack, punching her repeatedly about the legs and torso until his victim picked up a plastic bucket full of coal and hit him with it.
Enraged, Reid placed the victim in another headlock, dragged her across to his vehicle, held her down over the bonnet and kneed her three times in the ribs.
The victim suffered a black and bloodshot eye, split lip, husky voice from being choked, a swollen knee and tenderness and bruising to her back, arms and breasts.
Judge Jane Farish remanded Reid on bail for sentencing, but warned he should not take the fact that bail had been granted as an indication of the final sentence.
"This was serious violence here."
Reid was remanded until September 24.
- The Greymouth Star