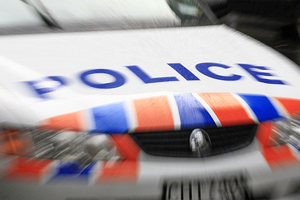 A 22-year-old Whangarei man who allegedly punched a woman while stealing a car from the Kensington Tavern is being held in custody facing several serious charges.
Whangarei police Sergeant Neil Pennington said a woman dial-a-driver went to the tavern at 12.45am on Friday, collected keys from a person who wanted to be driven home and drove the person's car to a side entrance.
When she got out of the car to get its owner, the young man allegedly got into the vehicle. When the woman reached in a window to get the keys she was allegedly punched in the head and fell to the ground while the car was driven off.
Mr Pennington said police soon after received reports of a car doing burnouts and officers who investigated found it was the vehicle from the tavern, abandoned in Onerahi. A dog unit found the man nearby.
He was charged with robbery by assault, aggravated injuring, refusing to accompany police, driving with excess breath alcohol and driving while suspended. He has appeared in the Whangarei District Court, where he was remanded in custody until August 19.
For more articles from this region, go to Northern Advocate