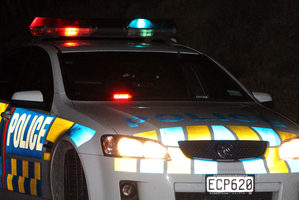 Auckland police are investigating after a young woman was dragged screaming into a car in Glen Eden late last night.
Police said the woman was pulled into the back seat of a late-model black hatchback near the Caltex petrol station on West Coast Rd about 11pm.
A member of the public heard a young woman scream for help before she was pulled into the car by a tall, solidly built Polynesian man.
Police said two other people were in the car.
The car then sped off, driving erratically towards the intersection of West Coast Rd and Parrs Cross Rd before turning left and continuing along West Coast Rd, towards Oratia.
Detective Laura Ellis of Henderson police said investigators would like to hear from anyone who may have seen the incident, or anyone who was in the car involved.
"At this stage no one has been reported missing but we are taking the matter seriously,'' she said.
The woman was described as Caucasian, around 16 to 17 years old, about 1.6m tall with light brown hair past her shoulders.
- APNZ