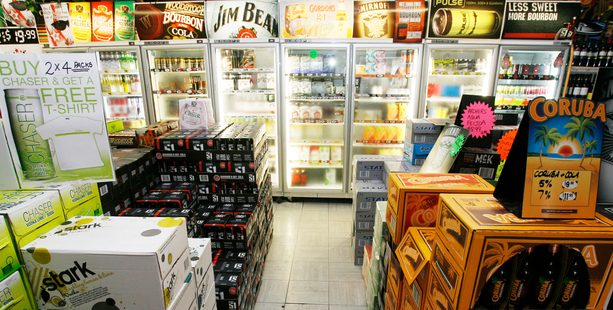 New liquor licensing fees will hurt pub and club owners, and their patrons, but won't do anything to reduce alcohol-related harm, according to those in the industry.
Rotorua district councillors have been briefed on upcoming fee changes to the Sale and Supply of Alcohol Act 2012. The changes have been approved by the Government and will come into effect on December 18.
In some cases the changes will see licensing fees increase by more than 5.5 times for a three-year licence period.
Rotorua councillor Merepeka Raukawa-Tait said the new fees were "bordering on extortion".
"I agree with user pays, but not to this extent," she said.
Council regulatory services manager Neven Hill said the old system of paying a lump sum of $794 for a liquor licence at the start of a three-year licensing period would end in December.
The new system's fees will be based on size and also calculated on risk and will be even higher if an establishment has a history of compliance issues or is seen as a trouble spot.
Small clubs and pubs will see no change to their fees, but bottle stores, large bars and clubs, supermarkets and night clubs will see fee increases of up to $3600 for a three-year licensing period.
Local councils will collect the fees and in Rotorua's case Mr Hill said it would add an additional $310,000 to his annual budget, covering the council's costs and allowing for increased monitoring.
Facing the largest hike in fees are nightclubs, of which Rotorua has two - Heaven and Hell and the Lava Bar.
Their fees will increase from $794 to $4394.
Heaven and Hell owner Matt Ralm said the added costs would have to be passed on to patrons and was shocked to hear how much the fees were going up.
"The problem is we are governed by people who are asleep when we trade," he said.
"All this is going to do is push customers back into their homes and lead to more binge drinking before they come into town. This will cause more problems for police and our staff."
Mr Ralm said it was better for people to drink in a secure, controlled environment.
Rotorua RSA president John Treanor said the new fees would be passed on to members and visitors and could see bar and restaurant prices increase.
Their fees will increase from $794 to $2400.
NEW LICENCE FEES
Small club: Total three-year cost $794. No change
Large club: Total three-year fee $2400. Up $1606
Bottle store: Total three-year fee $2400. Up $1606
Supermarket: Total three-year fee $2400. Up $1606
Night club: Total three-year fee $4394. Up $3600
* Risk-based fee structure means higher fees depending on type of operation and compliance history
* Will come into force on December 18
For more articles from this region, go to Rotorua Daily Post