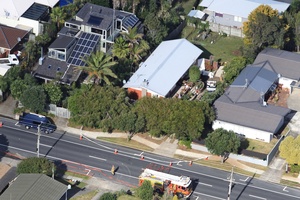 One of two men facing drug manufacturing charges after a P-lab explosion at a Mount Maunganui address is heading to trial.
Rhys James Maybury, 39, who is facing P-manufacturing and arson charges was today committed to the High Court at Rotorua for trial. Maybury is accused of being involved in manufacturing P between January 1 and the April 23 at an Oceanbeach Rd address.
During the blast on April 23 another man was hospitalised after suffering serious burns.
The injured man Michael Frederick Bonne, 57, of Mount Maunganui, who is also charged with P-manufacturing, cannabis cultivation and arson offences, is due to appear in Tauranga District Court tomorrow.
He is yet to plead to the charges.
For more articles from this region, go to Bay of Plenty Times