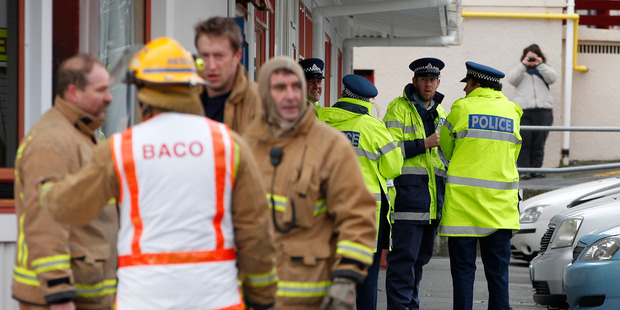 Envelopes containing white powder have been sent to the Wellington offices of MPs Gerry Brownlee and Peter Dunne.
After tests involving emergency services and members of the New Zealand Defence Force, the powder in both envelopes was found to be baking soda.
The envelopes were opened by staff members.
The envelope sent to Mr Brownlee was isolated by police before the military testing team could arrive.
The second envelope was sent to Mr Dunne's electorate office in Johnsonville, which was cordoned off until the substance could be tested.
Wellington police commander Inspector Jevon McSkimming said it was far too early to say who sent the envelopes.
"However, we can confirm that the powder was harmless baking powder. An investigation has been launched and will be looking into who might have sent the envelopes. It is too early to stay whether the envelopes were connected.''
Police are interviewing the staff members involved.
Neither Mr Brownlee or Mr Dunne are believed to have been in their offices at the time the envelopes were opened.
Ken Gurney, who was working in the electoral office when the envelope was delivered, said Mr Dunne's secretary Shirley Simcock opened the package.
He and the other workers were evacuated and were about to be given chemical showers when the all-clear on the substance was given.
"It's better to be safe than sorry and it's good to see all the emergency services so punctual and on the spot.''
- APNZ