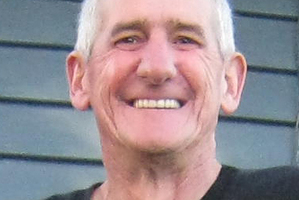 Christchurch man Peter John Crowther, who has been missing for almost a month in a freezing South Island alpine range, is most likely dead, police say.
Police have spent the last three days searching a remote area of Arthur's Pass National Park for the 55-year-old after a member of the public found his 1996 Mitsubishi Galant near the Mount White bridge, close to the Hawdon Shelter, on Sunday.
Mr Crowther was last seen on Friday 14 June outside his Addington workplace.
Detective Inspector Dave Long of Christchurch Police said officers did not hold any realistic prospect of finding Mr Crowther alive in the searched area.
"As a result of our enquiries, including discussions with Mr Crowther's family about his personal circumstances prior to going missing, we believe it is most likely that he is deceased.
"There is no indication of any suspicious circumstances or foul play in Mr Crowther's disappearance."
Pending further inquiries, the case would likely be referred to the Coroner, Mr Long said.
It was out of character for Mr Crowther not to be in contact with his family, police said earlier today.
A helicopter swept nearby rivers yesterday while huts and shelters were checked by a search team of police dogs and handlers, police SAR unit members, and 15 volunteers.
After coming up empty-handed, the search resumed this morning in fine conditions.
Conditions in the area, which is at an elevation of between 500 and 600 metres, have been extremely cold with a high of just 2C yesterday.
Constable Gavin Jeffs of Christchurch CIB said Mr Crowther's vehicle appeared to have been at the site for some time, and nothing of significance had been located inside the car.
"The vehicle is in a remote location, and was concealed in an area of bush," Mr Jeffs said on Monday.
"Although we have now located the vehicle, we would like to hear from anyone who may have seen the car in this area, or on roads into the area, or who can help us to establish its movements."
Mr Crowther's family was told late this afternoon that the search would be suspended.
Earlier today, his partner Diana Moir was too upset to speak to media.
"It's a private time for grief right now, and I'd prefer to leave it at that," she said from their Christchurch home in the suburb of Strowan.
- APNZ