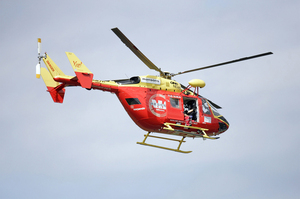 Three fishermen were plucked from the ocean after their boat overturned off the Waikato coast tonight.
The trio set activated an emergency beacon at 5.45pm and a Westpac Rescue Helicopter and Coastguard vessel found them 11 nautical miles northwest of Kawhia Harbour at about 8.15pm.
A Westpac Rescue Helicopter and coastguard were scrambled to try to reach the three people.
"We were able to contact the owner of the beacon and establish... they were out fishing and were due back at 6pm tonight."