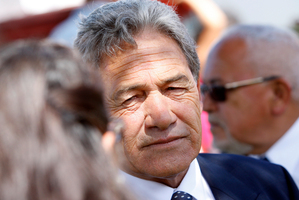 A US State Department report on human trafficking has identified forced labour and a trade in underage sex workers in New Zealand, and urged Government to expand its anti-trafficking measures.
The department's annual report said New Zealand was a "destination country for foreign men and women subjected to forced labour and to an extent, a source country for underage girls subjected to sex trafficking within the country".
It pointed to forced labour, poor wages and cases of physical and sexual abuse on mostly Indonesian fishing vessels operating in New Zealand waters. Some of these workers had their passports confiscated and worked excessive hours.
The State Department said women from China and Southeast Asia were being recruited by labour agents in New Zealand and forced into prostitution.
It said a small number of local boys and girls, often Maori and Pacific Islanders, were involved in street prostitution or were victims of gang-related trafficking rings.
Exploitation of Asian and Pacific Islanders who moved to New Zealand to work in agriculture, horticulture and viticulture sectors was also identified.
The department wrote that Government complied with the minimum standards for the elimination of trafficking, but it had not prosecuted any traffickers in seven years and had not identified a trafficking victim in nine years.
The report said New Zealand did not have a comprehensive anti-trafficking law and recommended that Government draft new legislation in order to properly ban and punish all forms of human trafficking.
The department urged New Zealand authorities to increase their efforts to investigate and prosecute sex and labour traffickers.
NZ First leader Winston Peters said the report confirmed that exploitation was rife in New Zealand.
"Those worst affected are usually immigrants brought here under false pretences, have their passports taken off them, and are forced to work for little or no pay in areas such as the food industry and the sex trade."