Secretary jobs looking good to more men, recruiters say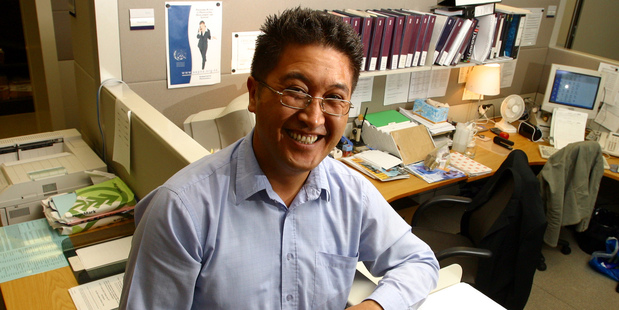 Increasing numbers of men are applying for administration jobs, but the association that represents New Zealand's PAs says not many are getting their feet under the desk.
Most of the main recruitment agencies, and online job website Seek, said noticeably more men than a couple of years ago were applying for admin roles.
Seek spokeswoman Sarah Wesley said feedback from the website's advertisers showed that it was a trend that was gaining momentum. But that had been helped by the fact that what counted as "administration" had widened.
This week, 500 jobs were advertised on Seek as administration positions, only 70 per cent of them traditional personal assistant-type roles.
Others included work such as sales support and buyer assistance.
"They are not necessarily taking the traditionally female-dominated jobs but it does look like the number of men in admin roles is set to rise," said Wesley.
Recruiters say that in New Zealand, about 15 per cent of applications for administrative jobs come from men, compared with about 5 per cent in the United States.
Kinetic Recruitment senior consultant Bridgette Johnstone said there had been an increase in the number of men applying for administration and customer service roles. She said male applicants tended to be snapped up by banks in particular.
"The typical PA job is still a woman's world, but in the last year we have had more men. Some kickstart a career in business support and then move on."
A spokesman for recruitment company Randstad also said it had seen a shift towards men applying for administration roles.
"We have seen a trend of males from overseas, in particular from Asian and Eastern countries, and mature-aged men, applying for administration roles."
The increase had been noticeable since the global financial crisis, when many companies had cut staffing.
"This has meant there has been a need to combine jobs and therefore expand responsibilities. Instead of hiring an accountant, companies may hire an accounts assistant."
A QJumpers agency representative said the trend was stronger in regional areas, where fewer top-level jobs were available. The agencies said men were successful with their applications at a similar rate to women.
But the president of the Association of Administrative Professionals, Lorraine McKeown, said there had been no increase in the number of men being hired.
Her organisation had only two male members in a total of 500.
At a meeting in Auckland this week of 85 administrative staff, none were men.
McKeown said administration was struggling to attract young people in general and was facing a problem as baby boomers started to retire.
Gen Y workers weren't interested in admin work, she said, or thought of PA roles only as a stepping stone to something else.
"It's a real challenge, how to get new people."
The chief executive of the Employers and Manufacturers Association, Kim Campbell, rejected suggestions discrimination was stopping men from getting PA jobs. "I have female friends who prefer a male PA."
He said the EMA had noticed administrative salaries were increasing more rapidly than those of many other positions.

Girly? No way, just get into it
Legal executive Friday Rountree says he has not encountered any discrimination in the 25 years he has worked as an administrator - "Not to my face, anyway".
But he says there are occasions when older people in particular have expressed surprise that a man is working as a secretary. "The older age brackets aren't used to males in secretarial roles."
Rountree says working in administration gives a lot of job satisfaction through being able to help the person you are working closely with and seeing projects through from start to finish.
Lots of men still think of PA work as "girly" and avoid it. "They should just get into it."