Chronicler of cities a sellout as Writers & Readers Festival gets into gear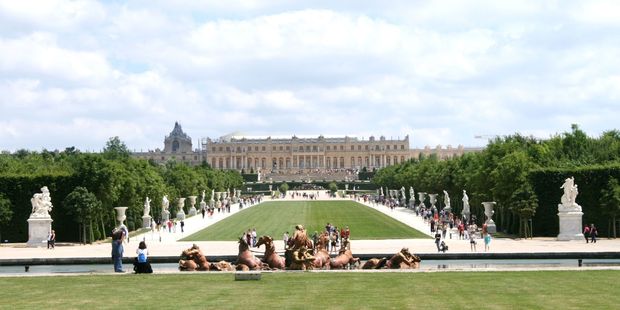 British historic fiction writer Edward Rutherfurd can well remember his toughest audience.
Rutherfurd, whose new tome is called Paris, had an extra hour added to yesterday's Writers & Readers schedule after selling out tomorrow and recalled having to speak to a row of schoolboys scowling at him.
He recounted how he was confronted by the boys "all staring intently at me with great hatred". They had been given Sarum - 1380 pages - to read.
He reckons Paris, a mere 800 pages, could also cause some damage. "This book is going to kill people," he said, holding it open over his head. "A number of people who try to read it in bed, especially if it is in large print..." as he dropped it.
Yesterday, he sported a jaunty black beret in honour of the City of Light but was in every other respect quite the urbane English gent, with a finely honed self-deprecating wit.
Rutherfurd grew up in Salisbury, where he played as a boy in the tomb-filled cathedral, developing a sense that "the past was what was all around you and absolutely alive".
Paris excavates layers of its history from 1261 through to 1968 in this constantly evolving city; however, a place like Versailles, once the centre of the French aristocratic world and today a gilded tourist trap is, he pointed out, a place frozen in time.
Having shifted six million copies of his huge books - Sarum, London, Dublin, New York - Rutherfurd played down his success and told host Doris Mousdale that "all of my career has been an attempt to educate myself and get paid for it".
Earlier in the day, former Commonwealth Secretary-General Sir Don McKinnon was moved out of his spot in the ASB Theatre down to the smaller Lower NZI Room, swapping places with three "Remarkable Women": writer Meme Churton, artist Jacqueline Fahey and academic Aorewa McLeod, who ticked off the Herald for describing her in a highlight panel as a "gay academic". (The programme calls her a "lesbian academic".)
Chairwoman Jolisa Gracewood had her hands full with these women - combined age 242 years - as Churton and Fahey, in particular, talked over, under and through each other. But they did have interesting things to say about families - when they weren't discussing drinking, smoking or sex.
When McLeod managed to get a word in, she was fascinating, talking about her unhappy childhood - "I hated my mother ... I hated my father" and her struggles with shyness during her long and distinguished career at the University of Auckland. A remarkable trio.
Journalist Jane Tolerton delivered a poignant audiovisual session based on her book An Awfully Big Adventure, a collection of first-hand anecdotes by New Zealand veterans of World War I.
She played excerpts from the interviews, which she conducted 25 years ago, accompanied by photos of the subjects as young men in uniform going off to war, contrasted with images of them as old boys. The session's title was "From 'Our Boys' to 'Tough Men'."
One man, shot in the spine at Passchaendale, recalled that as he lay on the ground, "I thought I was going to die and I had never slept with a woman."
Another talked about coming home after four years away to be greeted by his old dog. "I let him sniff my hand. That dog went nearly mad." There were sniffles in the audience.
For this weekend's festival programme go to writersfestival.co.nz