A year ago this weekend, the body of missing teenager Jane Furlong was found buried at a windswept Waikato beach. Anna Leask discovers why police think they are now closer to catching her killer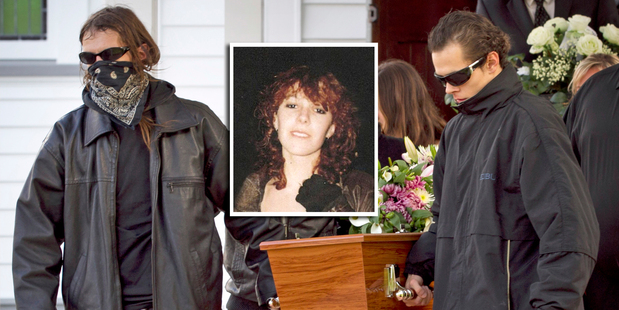 It was a Saturday morning on Sunset Beach, in the sleepy settlement of Port Waikato, south of Auckland.
At 8am on May 19, 2012, the autumn air was chilly and the sound of waves crashing competed with the blustery seaside wind whipping through the marram grass covering the dunes on the beach.
It would have been just another day on the wild west coast, if not for a local woman walking her dog.
Something caught her eye in the eroded bank, white against the coarse black sand. As she got closer, she realised it was a human skull.
A month later, and after meticulous DNA testing, police confirmed the body was that of 17-year-old Jane Furlong, who had disappeared from Auckland's CBD in 1993.
For 19 years, the police had searched and her family waited - including her son Aidan, who was just a few months old when she had gone missing. All the time she lay alone in the cold sand at Sunset Beach, hidden by a killer who hoped she would never be found.
There is much about Jane's disappearance, death and how she came to lie in her seaside grave that only her killer (or killers) would know. Police compare the case to an incomplete jigsaw puzzle and say though there are many important pieces still missing, they are quickly filling in the empty spaces.
This month marks not only the first anniversary of the grisly discovery on Sunset Beach but the 20th anniversary of the police investigation - launched on Friday, May 28, 1993 after Jane's boyfriend Daniel "Dani" Norsworthy reported her missing.
This is where the mystery of Jane Furlong begins.
Two days before she was reported missing, Jane spent most of the day at the flat she shared with Norsworthy on Heretaunga St in Onehunga. The couple had moved in 10 days earlier after a stint living with Jane's mother, Judith.
That day Jane left the house once, to do some washing at a nearby laundromat. The teenager was a part-time sex worker, who based herself on Karangahape Rd in central Auckland.
On the night of May 26, the couple shared a taxi from the flat to K Rd and Jane got out near Rendells department store, her usual "spot", at about 8pm.
Norsworthy normally kept an eye on Jane while she worked, but that night he stayed in the cab and got a ride to their car, which had broken down the previous day.
About 8.30pm he returned to K Rd, but Jane was not there. He assumed she was away with a client, but became concerned when she had not returned home the next day.
That there were absolutely no sightings of Jane after May 26 led police to believe she was killed that night.
However, when Jane was found, she was not wearing the black dress and brown leather jacket she was last seen in. She had on a different outfit entirely.
Police refuse to say what clothes Jane was found in, but say they now believe she could have been alive for several days after she was last seen, meeting her terrible fate sometime between May 26 and 31.
They are confident Jane was murdered - but won't be drawn on how she was killed and why they believe she met a violent death. To "protect the integrity of the investigation" they will not reveal any details about the case that only the killer would know. This includes what items were found with Jane's body.
The investigation is headed and overseen by a group of New Zealand's most experienced detectives. Detective Inspector Mark Benefield is in charge of the file and works closely with Detective Sergeant Paul Newman and Detective Inspector Scott Beard.
They have a wider team working "day in and day out" on the case, chasing leads, following up information from the public and keeping in constant contact with Jane's mother.
So what do they think was the killer's motive?
"For the last 12 months, that's what we've been working on," Newman says.
"Jane was, for 17 years old, reasonably well established up on K Rd and she knew a lot of people. One of the things that has been quite clear is that the people she's met, she's left an impression on - she was a likeable type of person."
Benefield says the fact many people from the criminal fraternity have come forward to help the Operation Darlia team over the years further demonstrates Jane was not a girl prone to making enemies.
"There's been a lot of compassion, she was obviously well thought of because they have provided us with information because of their association with her. She was a fiery little thing, but that's not to say she 'had it coming'."
A long-held theory has been that Jane was "offed" to stop her giving evidence against a businessman at a trial that was due to start just after she vanished.
Benefield says that although it is no secret that someone associated with the offender contacted witnesses and implied that there would be financial benefits to them changing their evidence or not giving it at all, there was never a threat of violence.
He also confirms that the offender in that case is not considered a suspect, despite suggestions over the years that he was involved.
"He was in custody, which makes it difficult for him to be involved."
Benefield won't say how many suspects are on his list, and he won't give any hints on who they are.
"We've narrowed it down ... It's not a big list.
"We still hold the firm belief that the person who put Jane in the sand had an association with Port Waikato. They had to have had knowledge of the area - it wasn't a random location to put her in."
He is happy to discuss Norsworthy though, whose behaviour towards police since Jane's body was found has been "disappointing".
Over the years Norsworthy has co-operated with police, even agreeing to play himself in a television re-enactment of Jane's last known movements.
But now he has nothing to say.
"We approached him once we'd confirmed it was Jane and he declined to speak to us," Benefield says.
"I can't second-guess his reasons ... but given his very close association with Jane Furlong, I'm disappointed and surprised that he takes this stance."
He has also been surprised at the reaction of others connected to the case when contacted by the police. Many have been happy to speak and had "very" good information - but never intended approaching police.
Newman explains how police tracked down one person recently who had "been waiting" for them.
"They said they were never going to come to us with the information, which was actually very very good information, but they knew that if we ever knocked on their door they would disclose what they knew. That's just the way some people roll," he says.
"Another woman, a professional, was associated indirectly with Jane's group gave a very, very irrational response to police inquiries."
Benefield admits the case is "very difficult".
The circles Jane moved in were fraught with drugs, violence and gangs - and many of the people she knew are either still involved or reluctant to revisit their younger days.
But he has a message for those who remember her. "Reflect on your relationship with your own children. If it was your child out there for 19 years, what would you want police to do and how would you expect people to react?"
Jane's case has remained open since the day she was reported missing, but over the years, as information dried up, it was put on the back-burner. Then, when new leads came in, the operation ramped up again.
Police have refused to say why, but after Jane's body was found they dug up the yard at the Heretaunga St flat and executed a second search warrant at a Helensville house.
Benefield, who first began working on the case in 1996, says "no direct evidence" was found in those searches but the investigation was bolstered by the activity.
He is confident someone out there knows exactly who the killer or killers are.
"The person or people will talk. They'll have to, it's too big a secret to keep."
Newman says since a $50,000 reward was announced for information leading to the prosecution of Jane's killer, a lot of new information has come in.
"Every time the case comes up in the media it produces another piece of the jigsaw."
Beard says investigations like this are "a marathon rather than a sprint". But information coming in is steady, and police are "closer every day" to identifying who killed Jane and why.
"We are a lot more advanced now than we were this time last year. There are certainly more reasons to be confident this year," he says. "Every action we take adds to the picture."

20 years of searching
• May 26, 1993: Jane Marie Furlong last seen on Auckland's Karangahape Rd at 8am.
• May 28, 1993: Reported missing by her boyfriend, Daniel Norsworthy.
• May 19, 2012: Jane's skeleton found at Sunset Beach, Port Waikato and formally identified a month later.
• June 26, 2012: Judith Furlong visits the place her daughter was buried for 19 years.
• July 20, 2012: A funeral is held for Jane and attended by family, friends and Operation Darlia police.
• July 29, 2012: Police conduct a fresh search of the yard at the flat Jane was living in when she died.
• September 2012: Police search a Helensville house in connection with Jane's death.
• March 21, 2013: Police offer $50,000 reward for information leading to the identification of Jane's killer.

Can you help?
If you have information about Jane Furlong's disappearance or death, please contact the Operation Darlia police team:
• Phone 0800 675 263 / Email furlong@police.govt.nz
• Visit the "What happened to Jane" Facebook page.
• Alternatively, if you wish to give information anonymously, call Crimestoppers on 0800 555 111.