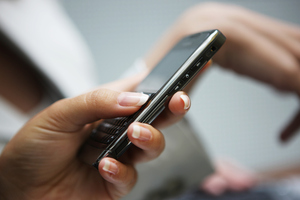 Unicef NZ is warning about a scam using the charity's name to request large sums of money or offer jobs and prizes.
The charity said it had been made aware of a scam in which a caller claiming to be from the Inland Revenue Department tells people they are entitled to a large sum of money.
When the person calls a Wellington number to claim the cash they are asked to donate to Unicef before the money is released.
Unicef NZ executive director Dennis McKinlay said the calls were a scam, and had been reported to Scamwatch, run by the Ministry of Consumer Affairs.
The charity has also warned about emails claiming to be from Unicef.
Previous scams have ranged from phishing emails asking for bank details to others offering jobs or prizes.
"There is a lot of incorrect information being circulated regarding Unicef," Mr McKinlay said.
"Please be particularly wary of websites, emails and even phone calls offering jobs or prizes on behalf of Unicef or asking for large sums of money - these are fabricated and fraudulent.
"Authentic email and phone communication from Unicef does not ask for large sums of money or offer incentives to donate."
Mr McKinlay said anyone with concerns about an email or phone call from Unicef can contact the charity on 0800 243 575, or email 2helpkids@unicef.org.nz.
- APNZ