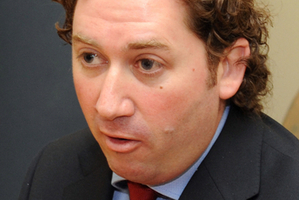 Aaron Gilmore no longer enjoys the confidence of his leader. For a backbench list MP at the very bottom end of the National Party caucus that spells curtains.
Gilmore is only deluding himself if he thinks he can keep his job.
His position is now untenable. He should, accordingly, resign from Parliament forthwith.
Gilmore's hold on his job was already shaky before yesterday's publication of text messages concerning what did or did not happen at the now-infamous dinner at Hanmer Springs' Heritage Hotel.
The contradictions between those texts and assurances from Gilmore about that evening's events are the last straw as far as John Key is concerned.
The Prime Minister has yet to force the issue by insisting the MP quit Parliament - not yet at least. However, referring the matter to party president Peter Goodfellow is a pretty big hint that expulsion from the party is on the cards if he does not, even though it would potentially be very messy.
Key is holding off for now in the hope Gilmore will read the writing on the wall and do the sensible thing if he wishes to emerge with any dignity.
Gilmore has no future as a National MP. He will be unceremoniously dumped from Parliament at next year's election by virtue of being dropped from National's list.
In the interim, he faces a pretty uncomfortable 18 months as effectively persona non grata within National's ranks. Regardless, the Prime Minister will want what is a relatively trivial matter sorted out as soon as possible.