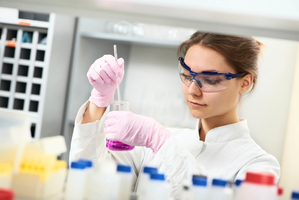 The Government has announced an additional $21.3 million funding to curb high rheumatic fever rates in New Zealand.
The funding, announced today by Health Minister Tony Ryall, comes on top of an election promise by National to the Maori Party to increase funding for rheumatic fever prevention to $24 million.
The funding announced today will be rolled out over four years and cover sore throat drop-in clinics, an awareness campaign, research on a rheumatic fever vaccine and an Auckland-wide healthy homes referral and advice service.
Mr Ryall said the aim was to reduce cases of rheumatic fever by two thirds to 1.4 cases per 100,000 people by June 2017.
The disease had a strike rate of 7.7 per 100,000 people for Maori, compared to 0.6 per 100,000 people for non-Maori.
Labour's health spokeswoman Annette King said the funding would be better spent on improved access to primary health care.
Ms King said if patients went to their primary health care providers, other illnesses of poverty such as respiratory illnesses and skin infections, would be picked up.
The disease, which is associated with poverty, poor access to healthcare and overcrowding, has unusually high rates in New Zealand's poorest communities, especially among Maori and Pacific children.
The fever, an inflammation of the heart, results from an abnormal reaction of the immune system against a throat infection from the group A streptococcus bacteria.
It can cause scarring of the heart valves and usually affects children aged 5 to 14.
While the prevalence of the disease among Pakeha has declined in the last few decades to be almost non-existent, rates for Maori and Pacific children have remained high.
Budget funding will include:
* $11.25m over four years for sore throat drops in clinics.
* $4.72m over four years for an awareness campaign.
* $1.6m for research on a rheumatic fever vaccine.
* $3.75m over four years towards an Auckland-wide health homes referral and advice service.
- APNZ