A project pitting our best brains against our biggest issues launches tomorrow.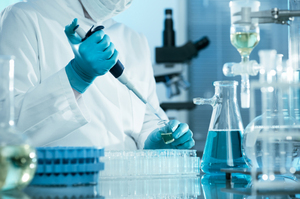 For one of the boldest experiments ever to hit New Zealand laboratories, the basic theory behind the National Science Challenges is remarkably simple.
Take a major challenge affecting all of us - and ask our best scientists to find a solution.
The challenges have the potential to improve our wellbeing, bring our science institutes closer together, and boost our awareness and appreciation of science.
Used effectively, science can help us live longer and more comfortably, preserve our great outdoors, prepare us for natural disasters and the effects of climate change, revolutionise industries and transform our economy.
Science and Innovation Minister Steven Joyce says the challenges may even mark a turning point in New Zealand science.
He holds high hopes for the vision his Government took to the 2011 elections and last year budgeted $60 million of taxpayer money for it.
And although he won't yet reveal what its chosen "challenges" are until their announcement tomorrow, a few assumptions can be safely made.
They will be in areas where much research already exists, where there's a clear gain for our economy and population - health is a certainty.
Most will also involve a collaborative approach, bringing experts together from different institutions and disciplines.
Tomorrow's launch, selecting six to 10 different challenge areas for investment, come after hundreds of public submissions and months of discussions by a panel of established and emerging scientists.
Over the next three months, the Ministry of Business Innovation and Employment will work with the science sector to develop detailed themes and projects, and decide how selected challenges would be led.
Part of this will involve building a map of current research to cluster around the chosen challenges - and identifying gaps and opportunities in existing research.
Panel chairman Sir Peter Gluckman, the Prime Minister's chief science adviser, told the Herald there would be absolute value for money in each challenge.
"These are in general areas where there is already some sense of resource going into it, but perhaps not necessarily the most effective structural arrangement."
The mission-led thrust of the challenges would flip the traditional approach of Kiwi science on its head.
"We tend in general to let science be driven from the bottom up. But what we are doing here is saying, okay New Zealand science community, these are some big questions: why don't you come together and work on them."
The voice of New Zealanders had come through loud and clear in the challenge selection process, he said.
And with the amount of funding that goes towards science and innovation - $326 million was set aside in last year's Budget - it was important the public had its say.
Piles of submissions that had come from outside the science sector had had a direct impact on some of the panel's recommendations.
"I think there has been a flavouring and shaping of some of the challenges that would not have happened if it had just been done by a set of scientists working in isolation."
The challenges also looked far ahead, striving for long-term gains.
Association of Scientists president Professor Shaun Hendy hoped the picks would reflect the enthusiasm the public had shown.