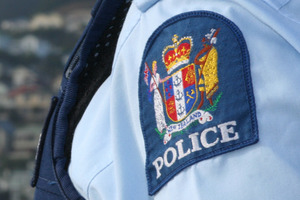 A Korean woman visiting Queenstown was allegedly racially abused and robbed by members of a stag party on Saturday night.
The woman, on a tour of New Zealand, was sitting with her friend on a bench at 8.30pm when they were approached by the group of men who started to hassle her, Acting Sergeant Phil Hamlin said yesterday.
"She and her friend walked away and left her handbag on her seat, as she realised later," he said.
One or more of the men in the stag party allegedly removed the contents of her handbag and scattered them on Earnslaw Park and towards Steamer Wharf, before throwing the bag into a rubbish bin.
The woman's passport was ripped and also thrown into a bin. Almost $500 in cash and US$80-US$100 was missing, Mr Hamlin said.
Police found a 19-year-old man from Matarua a short time later. The man was charged with theft from a person and was expected to appear in Queenstown District Court on April 22.
Members of the stag party, two brothers from Gore, were also arrested. One of them, aged 30, was allegedly racially abusive and abusive to police and charged with disorderly behaviour likely to cause violence and threatening behaviour.
He is expected to appear in the Queenstown District Court on April 22.
His 35-year-old brother was arrested for obstruction but given a pre-charge warning.
Victim support contacted the woman and both the Korean embassy and Immigration New Zealand were notified by police.
"With Queenstown being so multicultural in travellers, there's quite an acceptance of all races," Mr Hamlin said.
"If we do hear of anything about racial abuse or racial insensitivity then we certainly take a firm view, as with any other form of abuse."