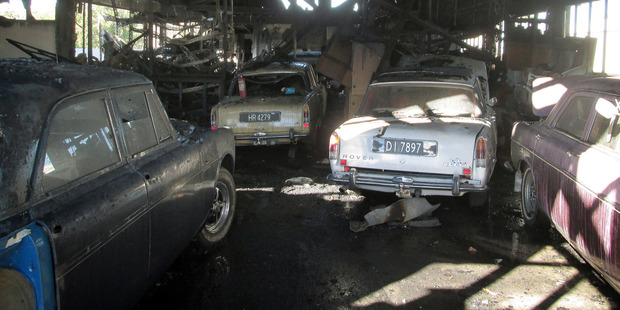 Stories making headlines around the regions today include a young burglar with a hefty rap sheet and an arson attack that gutted several classic cars on the South Island.
A 12-year-old boy has shocked locals by going on a crime spree in Hawke's Bay.
A storage shed and workshop containing classic cars was gutted in a fierce blaze suspected to be the work of an arsonist.
Thieves have made off with 22 beehives in the Bay of Plenty
What makes people chase wheels of cheese down a hill? Check out some photos from The Great Eltham Downhill Cheese Race in Stratford.
More photos - this time from the Goodbye Pork Pie Race as it passes through Wanganui
Farndon Rd residents are being shaken and hounded by constant noise.
Meanwhile, a development group is hoping to brand the stretch of SH2 from Waihi to Whakatane as the Goodness Highway.
Koreans in Tauranga are worried about family in their homeland.
But this doesn't seem to bother a Northland journalist who is heading to South Korea.
Residents spoken to on Falloon Settlement Rd, are in favour of a dam despite the fact it would flood 11 of their houses.
Tiki Taane proved a big hit with an unusual audience in Papamoa.
A Whangarei community worker is "blown away" by the support for a single mum who resorted to shoplifting to feed her family.
Ninety Mile Beach is an unforgiving force of nature.
And finally a second man has died following a house fire in Tokoroa.
Other stories making headlines around the regions:
Hospital kitchen still cooking
Magical history tours are here at last
An 86-year-old man fears for his safety
Action plan will take aim at student drinking
Mosgiel crematorium gets go ahead
Kiwi timelapse photography makes a splash