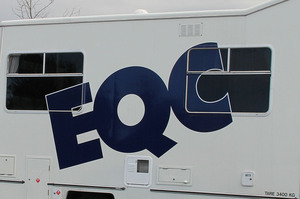 The Earthquake Commission has taken out a court injunction against the insurance advocate it accidentally sent thousands of claimants' records to last month to block him from using the information.
A commission (EQC) claims manager caused a massive privacy breach when she last month accidentally sent Brian Staples of Earthquake Services Ltd a spreadsheet containing confidential details about 98,000 claims.
Mr Staples signed a statutory declaration saying he had deleted the information but later told the EQC he would retrieve the information to use as he pursued payment from the commission for quake repairs on behalf of about 10 of his clients.
The EQC responded by laying a complaint with police.
This afternoon it said it had been granted an interim injunction from the High Court at Christchurch "to prevent any further dissemination of confidential information by two parties from a spreadsheet sent in error".
"The injunction has been served on Earthquake Services director Bryan Staples and the blogger known as EQC Truths," EQC chief executive Ian Simpson said in a statement.
Mr Simpson said the move was "necessary as neither party had authorised access to the information and both were actively engaged in disseminating it".
"I have said earlier that EQC is determined not to add to any distress caused by the mistake by seeing the information spread further by third parties, and that has necessitated the intervention of the courts."
Speaking shortly after EQC laid the police complaint two weeks ago, Mr Staples said the commission was engaging in ``bullying'' tactics. He said he would initiate court action to secure the right to use the contents of the email as he pursued $700,000 in payments from EQC for the 10 claims where his company had done repair work before EQC approved it.
Mr Staples said his company had done that repair work on behalf of 10 mostly elderly or infirm claimants because the commission had repeatedly withheld that approval for what he regarded as petty reasons.