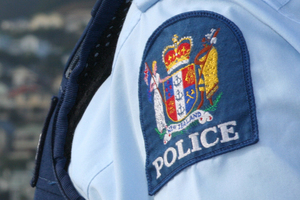 Another woman had her handbag "swiped" while visiting a Dunedin cemetery yesterday.
Senior Sergeant Brian Benn, of Dunedin, said police had taken complaints from three women who had their handbags stolen from their vehicles when visiting grave sites at Dunedin's Andersons Bay Cemetery.
Someone was hiding near the cemetery, waited for the right moment and then "snuck up and swiped their handbag", Snr Sgt Benn said.
The spate of thefts began on Saturday when a Christchurch pensioner was tending her parents' grave at Dunedin's Andersons Bay Cemetery.
The victim was just a metre away from her vehicle when a man is believed to have crawled between gravesites to access an unlocked car door.
He then grabbed her handbag - containing purse, credit cards and cash - before slamming the car door and running off.
Constable John Gilbert said the theft was "one of the lowest acts" he had attended in his decade-long police career.
The victim was visibly upset about the incident, he said.
"She already felt sad visiting her parents' grave, but then this happens. This is about as low as you can go."
Const Gilbert said the woman did not get a look at the thief, but was helped at the scene by two men.
Police believed the person lived locally and inquiries were continuing.
However, he urged the person to deliver the handbag to police, "or let us know where we can pick it up - no questions asked".
"If he wants the cash, that's fine, we just want her property returned."
The incident also served as a reminder for people to secure their vehicles and stay vigilant, even in cemeteries.
Acting Senior Sergeant Damion Rangitutia, of Dunedin, said some plain-clothed policemen visited the cemetery yesterday but nobody had been apprehended.
Police inquiries were continuing.