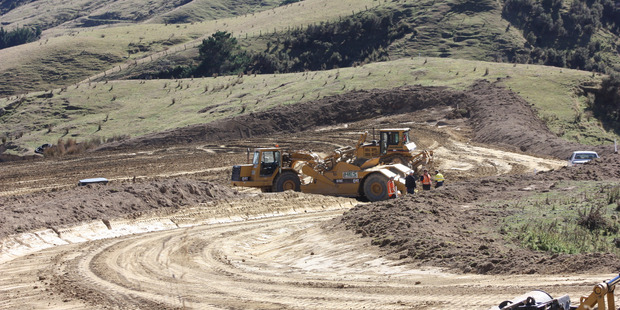 Stories making headlines across New Zealand at noon include a fireman stabbed by a stingray, a clampdown on violence at Tauranga bus stops and renewed oil exploration begins in Hawke's Bay.
Gisborne fireman Tim Lister was swimming along when suddenly he was stabbed in the stomach by a stingray.
A combination of security guards and volunteers will be used to clamp down on violent and disorderly behaviour at the main bus stops in Tauranga's downtown.
Tag Oil's first exploration drilling site is being cleared just 20km east of Dannevirke.
A man underwent emergency surgery for a severe throat injury received while handling glass at a glazing company site in Napier.
A criminologist says the vehicle the police are searching for in the hunt for George Taiaroa's killer has probably been destroyed.
Six siblings have been jailed for bashing a couple during a violent home invasion which involved a machete and in which a 14-year-old boy was knocked unconscious.
Wanganui painter Sue Cooke is being crowdfunded.
Planning is well under way for a world-class riverboat museum on the banks of the Whanganui River.
Burglars have stolen a valuable computer and software from a Featherston man struck down with motor neuron disease.
Totara church has officially closed its doors after more than a century.
Oamaru and Waitaki Valley businesses are noticing an increase in customers arriving on two wheels.
Deaths outnumbered births in Waitaki last year.
The annual police cannabis harvest on the West Coast has not reaped as many plants as last year's.
Chiefs' winger Lelia Masaga will continue his rugby career in Japan at the end of the Super Rugby competition.
Top trending topics on Twitter in NZ at noon were: #KCA, #NRLcrowar, #NZvEng, Peter Fulton, England, Easter and MCR.
Other stories making headlines across New Zealand at noon:
Whangarei Harbour gets bright beacon
Child found face down in hot pool
Industry fights back against car theft
Tantalising rain had no effect on drought
Dave shot some monarch butterflies
-nzherald.co.nz