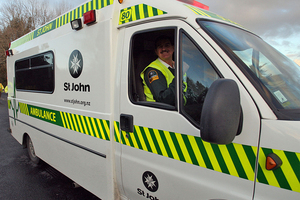 St John Ambulance is confident people will not be too put out by its decision to increase charges.
Patient part-charges vary across the country, but all fees are going up by between $4 and $10 from next month.
By April next year the standard charge for all patients will go up to $88.00.
Operations manager Michael Brooke said a lot of work has gone into the decision.
"We actually went out and did a lot of surveying of people, to understand what people thought.
"We got quite a clear message from the public that they are very happy to pay something here."
Mr Brooke said people they spoke to saw a limit in fees, but said it was still a long way off.
St John provides ambulance services on a partial user-pays basis across the country, with the exception of Wellington and Wairarapa, where services are provided by Wellington Free Ambulance.