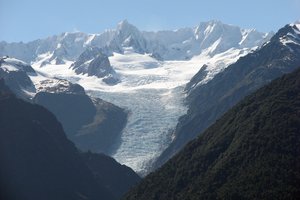 The German woman who fell into a crevasse on Explorer Glacier, high above the Fox Glacier on the West Coast yesterday has been rescued this morning.
The woman spent the night about 2750m above sea level after she fell into the crevasse near Glacier Peak about 3pm yesterday.
Police said her climbing companion, a doctor, made it down the crevasse to the injured woman and made her safe by securing her to the ice face.
His initial assessment was that she had a broken leg and arm and other possible injuries.
The doctor then made it to Pioneer Hut and raised the alarm.
About 6pm, a rescue team of three people reached the woman and stayed with her overnight in the crevasse.
She is receiving medical treatment and will be flown directly to Christchurch Hospital.
West Coast Search and Rescue Coordinator Sergeant Sean Judd said the rescue went well and the rescue teams were now making their way off the mountain.
- nzherald.co.nz