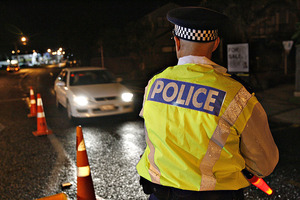 The "Lynx effect" had an unintended consequence for a teen driver who tried to beat a breath test.
The 17-year-old washed out his mouth with Lynx deodorant in an attempt to cover up alcohol on his breath after drinking beer on Saturday night.
Masterton police Senior Sergeant Warwick Burr said the teen was stopped for a random breath test in Lincoln Rd, Masterton, about 11.40pm.
He blew more than 400mcg of alcohol per litre of breath. The youth limit, for drivers under 20 is 150mcg per litre of breath.
The youth claimed he had two beers at lunchtime, but later admitted it had only been about an hour before driving. To cover up the alcohol, he had sprayed Lynx - an alcohol-based deodorant - into a cup and used it as a mouth wash.
He was taken back to the station for a breath test, and after being given the chance to wash out his mouth, his breath alcohol had dropped to 150mcg.
He was fined $200.
For more articles from this region, go to Wairarapa Times-Age