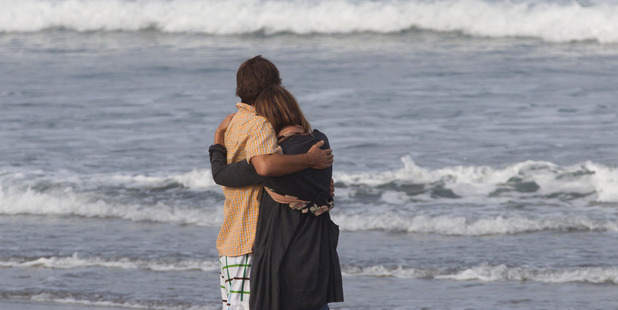 The widow of shark-attack victim Adam Strange was among a group of friends and family who ventured into the water at the West Auckland beach today.

Megan joined around 60 people in walking along the beach as it was reopened this morning.

The loved ones linked arms and watched as more than two dozen people, including several children, splashed in the surf.
Strange, 46, died after being attacked by a 4m Great White shark on Wednesday.

A family spokesman said this morning that Megan was happy people had returned to the beach.

''I think she was thrilled that the people were back and using the water. It was Addie's home.''

The lifeguards were heading back out for a surf at 3pm this afternoon.