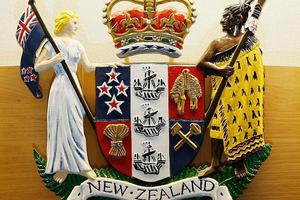 A Te Puke woman has admitted stealing more than $54,000 in rent rebates over eight years after repeatedly failing to tell her Housing New Zealand landlord that she had a partner.
Kathleen Maree Collier, 44, pleaded guilty to 11 charges of using a document for pecuniary advantage in Tauranga Community Magistrate's court yesterday - each charge attracts a maximum sentence of seven years' prison.
The charges stem from Collier's completion of 11 applications for rental assistance between January 2005 and December 2011, resulting in an overpayment of $54,480.
Collier originally denied her offending when questioned by a corporation investigator.
Her guilty pleas come on the heels of the Government's announcement plans to crack down on the partners of welfare cheats by a law change which would make them also liable for prosecution.
Under the proposed law change they could face a year in jail or a $5000 fine.
Earlier this week, Associate Social Development Minister Chester Borrows announced three new initiatives to clamp down on relationship fraud in the welfare system believed to cost the Government more than $20 million a year.
Collier has been remanded on bail pending sentencing in Tauranga District Court on April 11.
For more articles from this region, go to Bay of Plenty Times