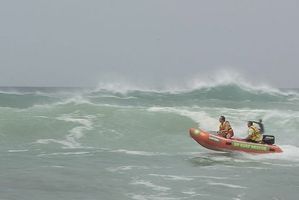 Emergency services in Tauranga were called today out after reports of a capsized yacht about 500m off shore from Papamoa beach, only to discover it was actually a dead whale.
The dead juvenile sperm whale was first sighted this weekend near Mayor Island.
Papamoa lifeguards have confirmed that the dead whale is slowly moving towards the shore.
For more articles from this region, go to Bay of Plenty Times