Grandmother of girl in hospital with spinal injuries after crash says she holds no grudge.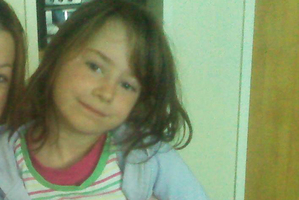 The grandmother of a 6-year-old girl seriously injured in a quad bike crash says she feels no resentment towards the girl's father who has been charged over the incident.
Ashlee Shorrock was riding the quad bike with four adults in the Hawkes Bay on January 2 when it crashed, throwing her from the vehicle, causing injuries to her face, neck, spine and back.
Her father, Daniel McGregor, 28, of Waimarama has been charged with excess breath alcohol causing injury and reckless driving and three charges relating to the use of cannabis.
Ashlee's maternal grandmother Nancy Dunnage said lessons needed to be learned from the incident but she held no grudge towards McGregor.
"He's been a good father to her so I've got no complaints there. I don't hold anything against Daniel," she said.
Ashlee has been recovering at Auckland's Wilson Rehabilitation Centre and is expected to return home to Napier with her mother Sara tomorrow. Sara has remained by her daughter's side.
The 6-year-old was "doing all right" and remained in good spirits, Nancy Dunnage said. Sara Dunnage, who has a new partner, is due to have her fourth child in three weeks.
The other three adults riding the quad bike at the time of the crash have not been charged. Police earlier said that they may charge all four adults if they were not told who was driving.
They were unable to comment further yesterday because the case is before the courts.
McGregor is due to appear in Hastings District Court on February 19.
- APNZ