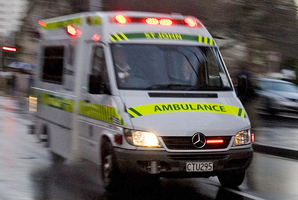 The Ministry of Business, Innovation and Employment is investigating the death of a council worker crushed when a rubbish truck slid down a bank yesterday.
Emergency services were called to a steep gravel road in the Ness Valley area about 1.30pm where a man had been crushed between the rubbish truck and a dirt bank.
Westpac Rescue helicopter crewman Leon Ford said the circumstances were unclear, but the truck was believed to have been picking up inorganic waste from the side of the road, possibly with the help of a small crane.
"They were picking up mattresses and drums and things like that which wouldn't go in your normal rubbish truck,'' Mr Ford said.
"He's obviously got himself in the wrong position at the the wrong time, and the truck has slid down and moved onto him, and crushed him on the bank, which is really unfortunate.''
Mr Ford said another worker had been in the area at the time, but was not involved in the accident.
"He ran back up the road to see him. He was in a hell of a mess, emotionally.''
The worker was extracted using heavy equipment.
Police this afternoon confirmed the man was a council worker and they were investigating.
A separate investigation has also been launched by the Ministry of Business, Innovation and Employment's labour group.
- APNZ