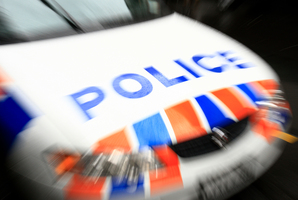 Police are crediting changes in their approach to handling New Year's Eve revellers for a safe night out last night.
Most disorder charges were related to alcohol, but deputy police commissioner Mike Bush, who was on the beat in Wellington last night, said changes in the approach used by police seemed to be having a positive effect.
Police officers had been working with licensees throughout the year to agree on how bars should be run.
"It's a joint approach that's been very successful. We hardly need to go into pubs now _ the bar staff should take care of that while we take care of what happens on the streets,'' Mr Bush said.
Police officers were also highly visible in party hotspots from early in the evening.
"We don't over-police people and we're non-aggressive but we respond with urgency when needed. We find it's an approach that really helps to diffuse situations,'' he said.
It was "business as usual'' at traditional party spots, with no major incidents related to New Year's festivities, he said.
Most arrests were for drunk and disorderly behaviour.
In Bay of Plenty there was 91 arrests, mostly of teenagers.
Prevention manager Inspector Scott Fraser said most were in "great spirits'' and were looking out for each other.
Nelson Bays Area Commander Inspector Steve Greally said he got the got the New Year's Eve he had asked for, with no reported assaults and just a handful of arrests.
Across Nelson Bays there were no arrests for family violence, no reported victims, and just a small amount of low level disorder.
In Motueka there were no significant events and only four arrests for low level alcohol-related offences. There were no incidents at Kaiteriteri or at the rock concert at Riwaka.
Christchurch police reported a well behaved crowd of about 5000 attended a concert at Hagley Park.
Only one person was arrested for disorderly behaviour and two were dealt with for intoxication.
Around the rest of the city there were few arrests, which were mainly for disorder and liquor ban offences.
There were 34 arrests in Wellington overnight for a range of offences, Sergeant Nigel Bullock said.
New Plymouth police also reported a very quiet night with just six arrests - well down on their average Friday or Saturday night, Senior Sergeant Robbie O'Keefe said.
Invercargill police also had a quiet night, with relatively few arrests.
An Auckland police spokesman said the central city was also pretty quiet, with nothing of note happening.
- APNZ