Hundreds killed at pounds were deemed suitable for adoption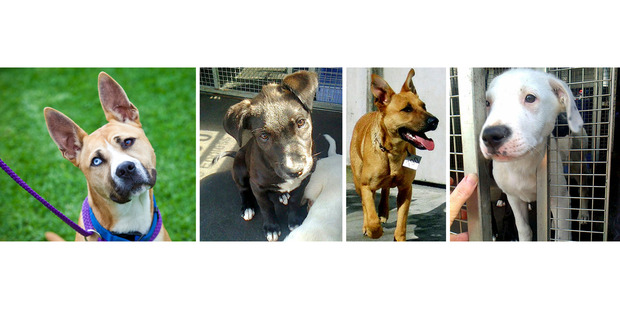 More than 360 impounded dogs were destroyed this year despite being suitable for adoption.
Auckland Council figures obtained through the Official Information Act revealed a total of 3552 dogs were killed in 2011-12 after being unclaimed by their owner.
This year 20 per cent were healthy, well-behaved dogs destroyed because the pounds were at full capacity. The remaining 80 per cent were deemed too dangerous for adoption.
Dog owners have seven days to claim an impounded dog before it is tested for aggressive behaviour and ill health. If the dog is not claimed and deemed aggressive it will be destroyed by a vet for about $50.
If a dog is deemed suitable for adoption it will stay at the pound provided there is enough kennel space. If not, it is likely to be killed.
Auckland Councillor Cathy Casey said it was outrageous dogs were still being killed instead of rehomed. "Killing a dog because it is unwanted is cruel," Casey said.
"We need to be upfront with the number of dogs we are killing at ratepayers' expense and how we can make sure the pets that can be rehomed are being rehomed."
An adopt-a-dog website was created last year after Casey revealed more than 3300 impounded dogs had been destroyed.
However, she said the Council needed to be more proactive to help rescue the thousands of dogs on death row.
Auckland Council manager of licensing and compliance Graham Bodman agreed the number of deaths was a concern. He said an extra 93 kennels had been built this year to extend the lives of dogs available for adoption.
"There are already 210 kennels so that is a significant expansion," Bodman said. "There is only a fixed capacity so finally we reach a point where some need to be euthanased. It's a pretty hard call."
He said there was low public awareness that impounded dogs could be adopted for about $220-$250.
To find out more about the dogs pictured and others needing homes, go to http://tinyurl.com/cl4yv8m.

Pet prison break-ins
Some disgruntled dog owners are smashing their way into pounds to steal impounded pets.
Information obtained through the Official Information Act revealed five dog owners broke into pounds in the past two years to save their animals.
Other attempted break-ins, however, were not so successful.
In March, a dog owner ripped up pot plants and pamphlets in a shelter office after being asked to pay for her dog's registration. The woman was arrested but no charges were laid.
In October, someone fired a shotgun through the mesh fence of the Manukau Shelter office. No one was injured and no dogs were stolen.
In January, someone attempted to release a dog from a high security block but was stopped after another dog attacked the intruder.