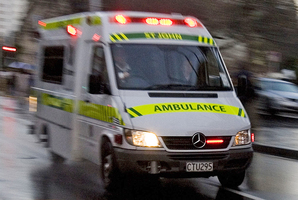 A boy had to be rescued from the Westport wharf on Christmas Eve after he impaled his foot on a jutting nail.
Fire crews were called to an area of wharf that is being demolished after the youth stood on a nail, which went through his foot, at around 3pm.
Fire staff got the boy onto a stretcher. He was then taken to hospital for treatment.
Westport fire chief Pat O'Dea said crews were also called out to wash away a 20-metre milk spill on Christmas Day.
"There was a supposed oil spill at the crossroads, corner of State Highway 6 and 67, and that turned out to be about a 20-metre long spillage of milk.
"It's pretty greasy, so we had to wash that away so that cars coming around the intersection wouldn't slide out of control. That took about 20 minutes to get it all."